FAUSA supports:

Projects that benefit women and children

Our Annual Grant which focuses on work in the Americas

Education Awards and Development Grants programs and the Target project of The FAWCO Foundation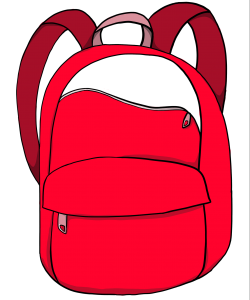 FAUSA decided to begin a philanthropic program in 2004 at the Annual Meeting in Chicago. $1000 was given to both The Johanna Cecilia School in Guyana and to Estancia Fraternidad in Oaxaco, Mexico. FAUSA's philanthropy has evolved through the years to become a dedicated and reliable support for FAWCO and The FAWCO Foundation. Our growing relationship with The Foundation has given our members and their children greater opportunity to apply for the Foundation's Education Awards and to submit nominations for Development Grants.  In 2018, FAUSA was granted tax-exempt 501(c)(3) status to better enable our members and other supporters to donate to our causes.
2021 FAUSA Annual Grant Application
Applications are now being accepted for the 2021 Annual Grant.
2021 FAUSA Annual Grant Application
2020 FAUSA Annual Grant
Recipient: Veronica's Voice
Veronica's Voice was established in 2000 to empower women to exit from, prevent entry into, and end all demand for commercial sexual exploitation in the US through survivor leadership.
Its recovery home, Magdalene KC, has been in place since 2016, funded primarily by private donations, foundations and local grants to provide women in recovery a sanctuary from abuse, violence, sex trafficking and addiction to focus on deep healing. The program provides women exiting 'the life' up to two years of free transitional housing, food, and basic necessities in a supportive, non-judgmental environment. Importantly, Magdalene KC also provides participants specialized services consisting of: a) comprehensive trauma, addiction recovery, and other mental and physical health services and b) education, life skills and job training. $49.80 per day is the cost for this pathway to prosperity and economic independence to be provided to a woman in recovery. This compares to $67.15 per day of incarceration. The return on investment is most greatly felt as each woman develops a healthy safety net, achieves gainful employment, and gives back to her community.
2020 FAUSA Annual Grant Additional Nominees
Following our very successful 2020 FUNdraiser, the FAUSA board decided to recognize and award these two worthy nominees for the Annual Grant.
Love People Not Pixels - nominated by Houston Metro Group

'Love People Not Pixels' is a series of programs focused on diminishing the demand for the illicit commercial sex which fuels the exploitation and trafficking of vulnerable adults and children. The series of 'Defender' methods encourages the community to close down the 300+ illicit massage businesses in Houston, connect exploited foreign women to support services so they can exit the life of trafficking and establish education opportunities for the survivors of sex trafficking.
Operation Bootstrap Africa - nominated by Juliet Cutler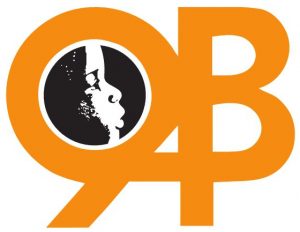 Operation Bootstrap Africa, a US-based nonprofit, has as its flagship project the MaaSAE Girls Secondary School in Tanzania. In 1999 and 2000, Juliet Cutler served as a volunteer teacher there and since that time, she has returned on an almost annual basis to support the school and other programs that uplift Maasai girls. In 2019, Juliet released "Among the Maasai," which has since won numerous national and international awards. The book tells the story of Juliet's two years of teaching at this school and her 20 years of experience supporting the work. The FAWCO Education Team highlighted this project and Juliet's work through the FAWCO Summer Global Book Read in 2020. She donated copies of her book and a presentation to book clubs during the 2020 FAUSA Getaway & Auction of Talents.
Previous FAUSA-supported projects
The following is a summary of previous projects supported by FAUSA.
The Johanna Cecilia School in Guyana

The Americans Overseas Domestic Violence Crisis Center (AODVC)
The Eleanor Roosevelt Girls' Leadership Program
The Aleethia Foundation Secret Santa Program at Walter Reed Hospital in Bethesda, MD
The FAWCO Millennium Goal Treated Malaria Net Project
Science equipment for a new school in Ribralta, Bolivia
The FAWCO Emergency Relief Fund
Estancia Fraternidad in Oaxaca, Mexico
El Maestro En Casa, a literacy program broadcast by Radio San Miguel in the Amazon region of northern Bolivia.
Portlight Inclusive Disaster Strategies
Pathways to Safety International