FAUSA supports:

Projects that benefit women and children

Our Annual Grant which focuses on work in the Americas

Education Awards and Development Grants programs and the Target project of The FAWCO Foundation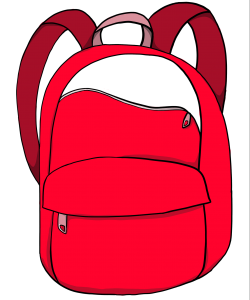 FAUSA decided to begin a philanthropic program in 2004 at the Annual Meeting in Chicago. $1000 was given to both The Johanna Cecilia School in Guyana and to Estancia Fraternidad in Oaxaco, Mexico. FAUSA's philanthropy has evolved through the years to become a dedicated and reliable support for FAWCO and The FAWCO Foundation. Our growing relationship with The Foundation has given our members and their children greater opportunity to apply for the Foundation's Education Awards and to submit nominations for Development Grants.  In 2018, FAUSA was granted tax-exempt 501(c)(3) status to better enable our members and other supporters to donate to our causes.
2022 FAUSA Annual Grant Application
Applications will begin to be accepted for the Annual Grant starting June 2022.
2021 FAUSA Annual Grant
Recipient: Lamp for Haiti
Lamp for Haiti is a nonprofit, nonsectarian, apolitical organization dedicated to providing health care and humanitarian aid to improve the lives of some of the most marginalized people in Haiti, among the poorest in the Western Hemisphere.  We deliver quality medical care to the community of Cité Soleil, a slum on the outskirts of Port-au- Prince. Our committed staff has weathered hurricanes, earthquakes, civil unrest, and political turmoil to provide life-saving medical care to more than 15,000 patients a year.  Many Haitians live on 50 cents a day and can only dream of regular visits to the doctor, leaving many to suffer and die from preventable and treatable diseases. Lamp founder, Dr. James Morgan, knew that a brighter future and tremendous human potential could be unlocked with improved health. Being selected as FAUSA's Annual Grant recipient, the $3,000.00 will assist 150 women with pre- and post-natal care.
Previous FAUSA-supported projects
The following is a summary of previous projects supported by FAUSA.
The Johanna Cecilia School in Guyana - 2004
Estancia Fraternidad in Oaxaca, Mexico - 2004-2009
The FAWCO Millennium Goal Treated Malaria Net Project - 2005
Amazon Children's Foundation in Rireralta, Bolivia - 2006, 2008
Kids Help Project (TFF/FAUSA) school bags for students in Bogata, Columbia - 2007
El Maestro En Casa, a literacy program broadcast by Radio San Miguel in the Amazon region of northern Bolivia - 2009
The Aleethia Foundation Secret Santa Program at Walter Reed Hospital in Bethesda, MD - 2011
Houston Rescue and Restore Coalition, Girls Prevention Program in Houston, Texas - 2011
The Eleanor Roosevelt Girls' Leadership Program - 2013
San Francisco Safe House in San Francisco, CA - 2014
Friends of Paradies des Indiens, Inc in Haiti - 2015
4 Girls Foundation in Long Beach, CA - 2016
The Urban Farming Guys in Kansas City, MO - 2017
Portlight Inclusive Disaster Strategies in Houston, Texas - 2017
Turning Point Suffragist Memorial in Lorton, VA - 2018
Pathways to Safety Internat'l (formerly American Overseas Domestic Violence Crisis Center) Portland, OR - 2006, 2018
Veronica's Voice - Kansas City, Kansas in 2019, 2020
Love People Not Pixels (now called Demand Disruption) - Houston, TX - 2020
Operation Bootstrap Monduli, Tanzania - 2020
The FAWCO Emergency Relief Fund