It is with the work of many knowledgeable and enthusiastic volunteers that FAUSA is able to provide so much for our members. If you are interested in getting involved, please contact membership@fausa.org to explore available opportunities.
FAUSA's Board of Directors
2019-2021 Term
President

Rick Chizmadia spent three years living In Zürich, Switzerland as a trailing spouse of his husband, Richard Hobson, where he was a member of AWC Zürich and FAWCO.  During that time he served as FAWCO's Voting From Overseas Committee and has attended several FAWCO conferences.
Rick is a FAUSA Regional Representative and chair of the Cincinnati FAUSA group. He uses his creative and technical skills to produce beautiful audio-visual presentations used to enhance FAUSA's presence at the FAWCO conferences. In addition to serving as FAUSA parliamentarian (an appointed position), Rick chaired the committee for the 2013 FAUSA Getaway in Cincinnati and the 2019 Getaway in Detroit.  Rick served as FAUSA 1st VP of Communications from 2015-2019. Rick also sits on the boards of the American Guild of Music (AGM) and the Human Rights Campaign (HRC).  Email: president@fausa.org
First Vice-President for Communications and Public Relations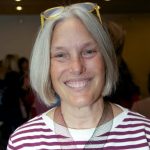 As a member of FAWCO clubs in Munich and Shanghai, Liz Janson has experienced and greatly enjoyed the benefits of being involved in the global FAWCO world. Her involvement with The FAWCO Foundation board as secretary for the 2015-17 term and currently as Archives team lead has given her insight into and inspiration about its work and passions. Since returning to the US in 2017 (Boulder, Colorado), she has volunteered with both FAWCO and The Foundation in various capacities, combining relationships with her previous FAUSA board responsibility, FAWCO Liaison for FAUSA, promoting FAUSA at FAWCO events and sharing FAWCO and Foundation projects and information with FAUSA members. Liz started the FAUSA in Motion group, part of FAWCO's Clubs in Motion and is the metro rep for Boulder/Longmont.  Email: 1stvp@fausa.org
Second Vice-President for Membership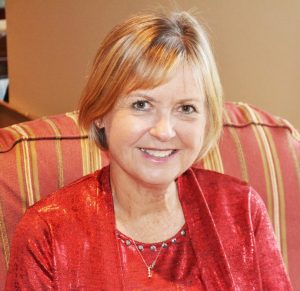 Yolanda Henry has previously served for two years as FAUSA VP Membership and two further years as VP Communications. Yolanda was most recently the FAUSA newsletter editor.
Always one to keep busy, Yolanda has been very active in volunteer work and community clubs. While in Singapore she served as the Activities Chair of the Canadian Association of Singapore. In the UK she served two years as President of the American Women of Surrey.   In addition she founded the UK chapter of the Tabitha Foundation and served as its Chairperson.
Once back in Canada in 2006, Yolanda joined the Board of Tabitha Foundation Canada, and for the past 7 years has been the Chair. She has made 8 trips to Cambodia to build houses for families with Tabitha, with her 9th planned for February of next year.   Yolanda and her husband Mike live in Niagara-on-the-Lake and have three grown children, Kendryth, Arden and Christopher, and three grandchildren. Email: membership@fausa.org
Secretary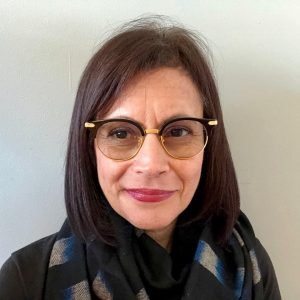 Aurora Silvestri is a native of Bristol, Connecticut, and a graduate of The University of Connecticut with a degree in Pharmacy.  She has always been passionate about making an impact on the lives of others, through both the practice of pharmacy and volunteerism.  In her 25+ years as a clinical and retail pharmacist, she practiced in Connecticut, Ohio, and Illinois and was also licensed in Pennsylvania and Alabama.  Aurora retired from Pharmacy when she moved to Munich, Germany in 2016. During her 3-year stay in Munich, she served for two years as the FAWCO Representative for Munich IWC and was one of the coordinators for their Region 5 Meeting.  Aurora loves her work with The FAWCO Foundation and organized "Tweedle Dum, Tweedle Dee, Tweedle Dip" in The Hague and "Lucky Lunchbags" in Edinburgh. Email: secretary@fausa.org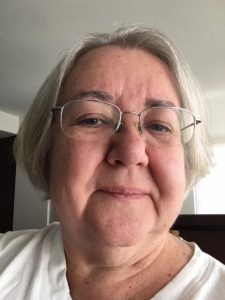 Peggy Dauser is new to FAUSA, and has served as Treasurer in her FAWCO clubs in Munich, Germany, and Dublin, Ireland.  Originally from New York, she grew up in New York City and moved to the Hudson Valley when she was married.  She moved to Munich in 2006 when her husband accepted a new job. Ten years later they moved to Dublin and just recently moved to Bellevue, Washington. Being on the board in both clubs made her realize how many good friends a person can make by being active in the club and volunteering for any of the board positions.  While living in the U.S. Peggy worked in accounting and finance making the finance positions a natural fit. She enjoys trying new restaurants and wine as well as cooking all kinds of food and hosting parties. In down time she loves to read, watch movies, play Mah Jongg and knit. Peggy and her husband made the most of living in Europe, traveling as much as possible, and look forward to exploring more of the U.S., especially the Northwest. Email: treasurer@fausa.org
FAWCO Club Liaison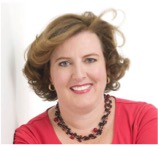 Leslie Nelson has served for the last four years as FAUSA Secretary. In addition to her excellent work as Secretary, Leslie organized the 2017 FAUSA Getaway in Kansas City, MO, and was a co-organizer of the 2019 Getaway in Detroit. Leslie says, "FAUSA, FAWCO, and The Foundation are all really powerful organizations and capable of moving mountains.  If we could gather our resources we could change the world. And I love that potential we have. Never underestimate the woman who understands her very important place in the world." Email: fawcoliaison@fausa.org

Director of Philanthropy

Marilee Watts is in for her second term as Director of Philanthropy.  She was privileged to live in seven countries during her expatriate years spanning  from 1989-2012. While living in Abu Dhabi and Doha she worked for Intercontinental Hotels as Corporate Sales Manager. Marilee was especially active in FAWCO clubs in The Hague and Moscow, utilizing her passion and skills for promotions, events, fundraising and activities. Highlights were Co-chairing the 80th Birthday Party and Silent Auction for AWC The Hague; and duplicating the AWC Hague's successful Helping Handbags fundraiser, in AWO Moscow to benefit the water well Target Project. She and a group of family and friends joined the FAWCO Mediterranean cruise and Marilee also attended the conference in Morocco. Email: philanthropy@fausa.org
Parliamentarian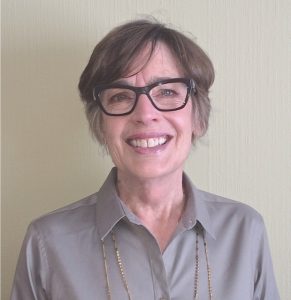 Jane Indreland was first introduced to FAWCO and The Foundation through the AWC of London in 1995, when she had the opportunity to attend the Nairobi Conference. She was especially interested in The Foundation and worked with others to establish the Development Grants. After returning to her roots in Montana in 1999, Jane enjoyed being a part of FAUSA on a national level, and became 2nd vice-president, 1st vice-president, and president (2005-2009) as well as chairing the planning committee for the 2010 FAWCO Conference in Boston. Email: parliamentarian@fausa.org
Key Volunteers and Teams
Advertising and Sponsors
OPEN
Archivist
Louise Greeley-Copley Email: archivist@fausa.org
Historian
Nancy Thornley - Editor of the Red Book, FAWCO History, new edition for the FAWCO Biennial Conference, 2016 to 2020.
Newsletter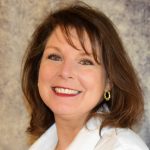 Brenda Brinkley - I've been married to my high school sweetheart for 35 years. We are finally back in Houston where we bought our forever home (fifteen moves are enough for us!). We have two wonderful adult children living on their own in Virginia (they stayed in Virginia when we moved away years ago). In August of 2015 my husband and I made the move across the Atlantic to Bern Switzerland. My husband's new role required extensive travel. Having never lived anywhere other than the U.S. I didn't know there was such a thing as FAWCO.  About a year into our overseas adventure, I was feeling quite alone due to my husband's travel when a Canadian told me about the American Women's Club in Bern.  I found the club online that night, emailed my interest, and soon attended my first meeting. I volunteered that day to be the club's webmaster. After a year as webmaster, I was thrilled to become President. I enjoyed every minute. The friends I made in AWC Bern are still my friends; some are my best friends to this day. These women help each other with anything from meeting for a cup of coffee to have a conversation in English, to helping with tax issues, or more. These women made my brief life in Switzerland so full. So many fun memories!
Returning stateside and back to the Virginia area, I immediately sought out the local FAUSA group, which was the Washington DC group. They welcomed me with open arms and helped me with repatriation. I then saw an opening for the newsletter editor for FAUSA and knew I wanted to be a part of such a wonderful, helpful team. When Covid blossomed, we returned home to the Houston area to be close to our parents, family, and friends.  I hope to continue being a part of this group for many years to come! Email: newsletter@fausa.org
Nominating and Board Development
Janet Darrow Email: nominating@fausa.org
Social Media
Jennifer Padfield Email: socialmedia@fausa.org
Virtual Activities
Jenn Padfield is currently living in Northern Virginia by way of Berlin, Germany and originally from New Jersey.  She was an active member of AWC Berlin, serving as Treasurer and Under 40 group coordinator.  Jennifer recently graduated from with her MBA in Non Profit Management and Corporate Social Responsibility from University Bonn-Rhein-Sieg in Bonn, Germany.   In her free time she enjoys baking and going on adventures with her husband and Golden Retriever Max.  She is looking forward to getting to know more of the women of FAUSA in her role of Activities Coordinator. Email: activities@fausa.org
Webmaster
Debbie Hastings has served as FAUSA's webmaster since 2008. She was an active member of the Chilterns AWC in Buckinghamshire, UK as the Membership Chairwoman, FAWCO Rep, and Webmaster. She also worked closely with FAWCO and the Foundation as Webhost Coordinator for many years. Debbie is originally from Maine and returned home (via Texas) after repatriation. She now splits her time between Maine and Arizona. Email: webmaster@fausa.org