MANAGEMENT
Like the FAWCO clubs abroad, FAUSA's members contribute to its management by volunteering to serve in various capacities. The seven elected officers (President, First and Second Vice Presidents, Secretary, Treasurer, Director of Philanthropy and FAWCO Liaison) make up the Board of Directors.
President
THERESE HARTWELL lived for 10 and 1/2 years in Dhahran, Saudi Arabia where her husband worked for Saudi Aramco, the Saudi oil company.
They moved back to her hometown, Houston, Texas in March 2016. While living in Saudi, Therese belonged to the American Women of the Eastern Province (AWEP), where she served as Vice President and President, as well as FAWCO Rep for several years. Since 2012, she has served on what was originally the Ending Violence Against Women and Children Task Force, now the Human Rights Team, and has been chair of the Team since 2015.
For the last several years, Therese has supported Collateral Repair Project in Amman, Jordan, currently as a member of their board, and submitted their successful application for the 2017--2019 Target Project.
First Vice-President for Communications and Public Relations

RICK CHIZMADIA spent three years living In Zürich, Switzerland as a trailing spouse of his husband, Richard Hobson, where he was a member of AWC Zürich and FAWCO. During that time he served as FAWCO's Voting From Overseas Committee and has attended several FAWCO conferences.
Rick is a FAUSA Regional Representative and chair of the Cincinnati FAUSA group. He uses his creative and technical skills to produce beautiful audio-visual presentations used to enhance FAUSA's presence at the FAWCO conferences. In addition to serving as FAUSA parliamentarian (an appointed position), Rick chaired the committee for the 2013 FAUSA Getaway in Cincinnati.
Second Vice-President for Membership
JANELLE MASON lived in Basel, Switzerland for almost 8 years and loved it!! She was in the AWC Basel club for just one month when she became the FAWCO rep and stayed on in that position for 5 years. She was also the library chair for 7 years. Janelle was on the FAWCO Board for 5 years, serving during the last year as the FAWCO Foundation/FAWCO liaison.
Janelle now lives with her husband and 4-year old twin boys in the Midwest--smack in the middle of Iowa--10 miles from her hometown and four blocks from her parents. Janelle loves being home in Iowa, and the family loves where they live in their 1970's renovation wonder-home full of popcorn ceilings and wallpaper from the 80's.
Secretary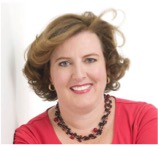 LESLIE NELSON is a rather new FAUSA member, having recently returned to Kansas from Dubai UAE, where she served as Communications Director for the American Women's Association of Dubai UAE. Currently, Leslie is capitalizing on her overseas experience in her job as the American Express Travel Insider for Dubai for Wing Gate Travel in Overland Park, KS.
Treasurer
KATHY COUGHLAN, originally from Southern California, received her MBA and CPA from UCLA. She worked in the entertainment industry in Los Angeles as a senior executive in international companies. Moving to Surrey in the late 1990's, Kathy became the CFO of an international company before retiring to raise her six children. She served as treasurer of the AWC Surrey and was the FAWCO Foundation Treasurer from 2010-2015.
In addition, Kathy is a Founding Member and Advisory Board Member of a charitable foundation based in Bangkok to help disadvantaged women and educate children. Her foundation works in a similar fashion to The FAWCO Foundation giving out scholarships and grants based on submitted applications.
FAWCO Club Liaison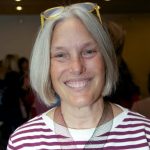 LIZ JANSON has been involved in various ways and to various degrees in the three FAWCO sister organizations for several years, as FAWCO rep for the Munich International Women's Club, secretary for The FAWCO Foundation board (2015-2017) and currently Archives team lead for The FAWCO Foundation and a member of the FAWCO Nominating Committee. She moved back to the US in 2017 and immediately joined FAUSA where she is promoting Clubs in Motion and looking forward to her new responsibility as FAUSA liaison. Liz has lived abroad for a total of 15 years in the USSR, the UK, China and Germany.
Liz will attend her first FAUSA Getaway in DC in October.
Philanthropy

MARILEE WATTS was privileged to live in seven countries during her expatriate years spanning from 1989-2012. While living in Abu Dhabi and Doha she worked for Intercontinental Hotels as Corporate Sales Manager. Marilee was especially active in FAWCO clubs in The Hague and Moscow, utilizing her passion and skills for promotions, events, fundraising and activities. Highlights were Co-chairing the 80th Birthday Party and Silent Auction for AWC The Hague; and duplicating the AWC The Hague's successful Helping Handbags fundraiser, in AWO Moscow to benefit the water well Target Project. She and a group of family and friends joined the FAWCO Mediterranean cruise, and Marilee also attended the conference in Morocco.
Parliamentarian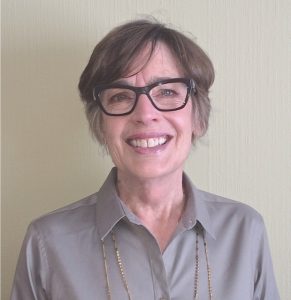 JANE INDRELAND was first introduced to FAWCO and The Foundation through the AWC of London in 1995, when she had the opportunity to attend the Nairobi Conference. She was especially interested in The Foundation and worked with others to establish the Development Grants. After returning to her roots in Montana in 1999, Jane enjoyed being a part of FAUSA on a national level, and became 2nd vice-president, 1st vice-president, and president (2005-2009) as well as chairing the planning committee for the 2010 FAWCO Conference in Boston.
Repatriation
Position Open