MANAGEMENT
Like the FAWCO clubs abroad, FAUSA's members contribute to its management by volunteering to serve in various capacities. The five elected officers (President, First and Second Vice Presidents, Secretary, and Treasurer) make up the Board of Directors.
President
JANET DARROW lived in Vienna, Austria (1988-2008). She is still a member of the AWA Vienna, where she served as president, treasurer and publicity chair. She contributed to the AWA "Highlights" magazine and to two editions of the book, Living in Vienna. She also organized "Orientation to Vienna" workshops for seven years. She lived in Dubai (2008-2010), where she was active in getting the AWA Dubai to join FAWCO, and served as secretary at the same time she was on The FAWCO Foundation Board as VP for Fundraising. Joining FAUSA in 2010, she attended the Houston and Charleston Getaways and organized the Napa Getaway in 2012. Before being elected president, she served as philanthropic chair and developed the new FAUSA Annual Grant. She lives in Long Beach, CA, with her Corgi dogs Chloe and Erin. She is very active with Operation Teddy Bear, a literacy program for first graders, and Food for Kids. She is a Realtor with Keller Williams Pacific Estates in Long Beach, CA.
First Vice-President for Communications and Public Relations
RICK CHIZMADIA spent three years living In Zürich, Switzerland as a trailing spouse of his husband Richard Hobson where he was a member of AWC Zürich and FAWCO. During that time he served as FAWCO's Voting From Overseas Committee and has attended several FAWCO conventions.
Rick is a FAUSA Regional Representative and chair of the Cincinnati FAUSA group. He used his creative and technical skills to produce beautiful audio-visual presentations used to enhance FAUSA's presence at the FAWCO Conferences. In addition to serving as FAUSA parliamentarian (an appointed position), Rick chaired the committee for the 2013 FAUSA Getaway in Cincinnati.
Second Vice-President for Membership
CAROL BOREN lived in Munich for 2 ½ years, and then spent 44 years in Rome, where she married a Roman. She has two grown children who still live in Italy. She was an active AWAR member, and served on the board of the Professional Women's Association of Rome. In July 2012, Carol retired from her career as manager of the Italian offices of an international law firm, and moved from Rome to Colorado Springs. She immediately joined FAUSA, and attended both the Napa and the Cincinnati Getaways. Carol served as chair for the 2014 Getaway in Colorado Springs. She keeps busy there with a local philanthropic organization, her Pi Beta Phi alumnae group, and volunteer work.
Secretary

LESLIE NELSON is a rather new FAUSA member, having recently returned to Kansas from Dubai UAE, where she served as Communications Director for the American Women's Association of Dubai UAE. Currently, Leslie is capitalizing on her overseas experience in her job as the American Express Travel Insider for Dubai for Wing Gate Travel in Overland Park, KS.
Treasurer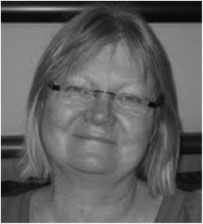 KATHY COUGHLAN is originally from Southern California, Kathy received her MBA and CPA from UCLA. She worked in the entertainment industry in Los Angeles as a senior executive in international companies. Moving to Surrey, in the late 1990's she became the CFO of an international company before retiring to raise her six children.
She served as treasurer of the AWC Surrey and was the FAWCO Foundation treasurer from 2010-2015.
In addition, Kathy is a Founding Member and Advisory Board Member of a charitable foundation based in Bangkok to help disadvantaged women and to educate children. Her foundation works in a similar fashion to The Foundation giving out scholarships and grants based on submitted applications.
Repatriation
Position Open
Philanthropy
Elizabeth Hemminger
Parliamentarian
JANE INDRELAND was first introduced to FAWCO and The Foundation through the AWC of London in 1995, when she had the opportunity to attend the Nairobi Conference. She was especially interested in The Foundation and worked with others to establish the Development Grants. After returning to her roots in Montana in 1999, she enjoyed being a part of FAUSA on a national level, and became 2nd vice-president, 1st vice-president, and president (2005-2009) as well as chairing the planning committee for 2010 FAWCO Conference in Boston.