We are Bringing It Home with our Getaway this October 21-24, 2021 at the Hilton Netherland Plaza Hotel in Cincinnati, Ohio.
The Annual Meeting will be a blended meeting (in person/zoom).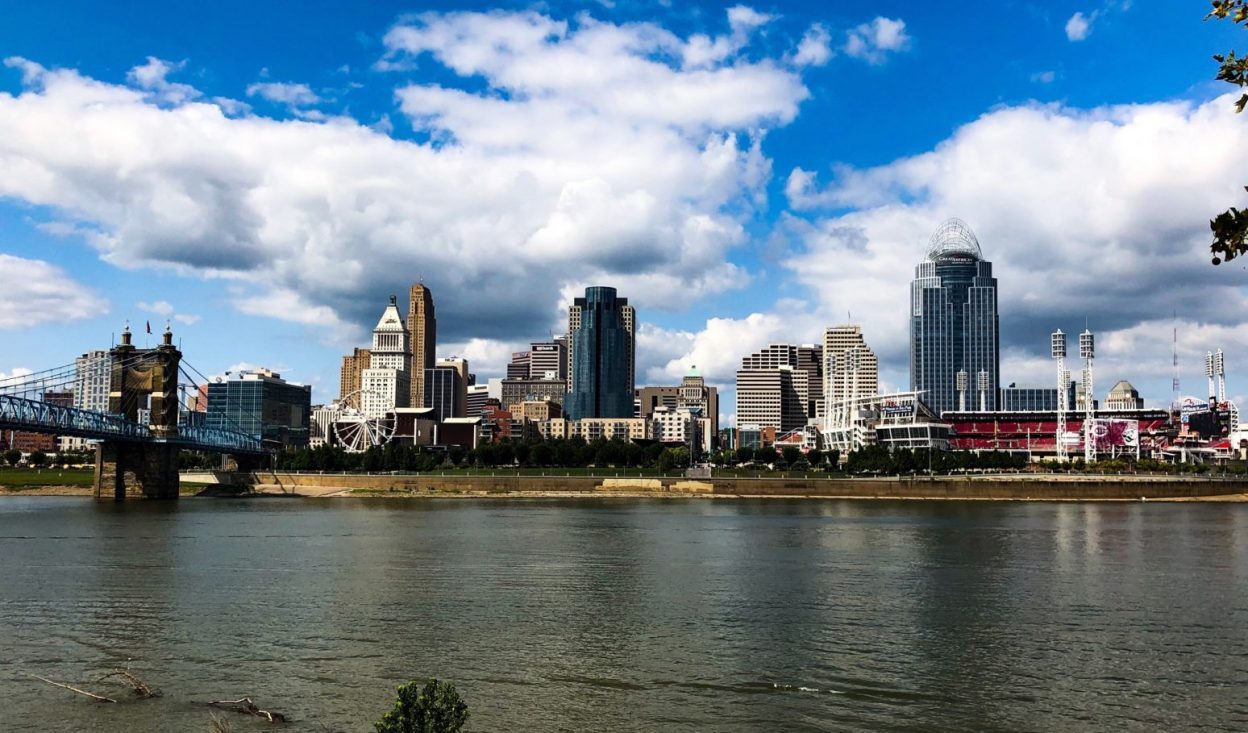 After a year of totally being online, the FAUSA Getaway is returning to an in person event.  We are Bringing It Home to Cincinnati, Ohio, October 21-24 at the Hilton Netherland Plaza downtown.   We have planned three days of safe, fun and rewarding activities for you.  Cincinnati has a German European feeling, and we are going to do our best to make you feel at home.
Remember what it felt like to live overseas, separated and isolated from the things that were familiar to you?  Not able to keep in touch with your friends back home and having to deal with a new way of doing things?  The past year navigating through COVID-19 felt a little like that.  And just like living overseas, we have adjusted and taken steps to make it feel like normal.
We ask that all attendees be fully vaccinated. Our masking policy will be determined closer to the time so as to be responsive to the current situation in Cincinnati.
What To Expect
When you arrive on Thursday, you will be given directions to a secret location where all stops will be rolled out at the welcome reception to make you feel at home. Here you will have dinner, entertainment and the chance to reconnect or make new FAUSA friends.
On Friday we will explore a section of the city aptly named Over-The-Rhine (OTR) for its German settlers. Our schedule is tentative, but we plan to start the day touring and shopping at Rookwood Pottery which was founded by Maria Longworth, a woman ahead of the times when she founded the first woman-owned manufacturing company in Cincinnati in 1880...possibly the first in the US that was conceived, organized and operated by a woman.  Maria helped to bring arts and culture to Cincinnati, she was instrumental in the American Art Pottery Movement in the US, and also helped organize the May Festival as well as philanthropic connections to numerous local hospitals, and the arts.
When we leave Rookwood we will take a walking Underground Tour of Cincinnati.  Dig deeper into Cincinnati's storied past as you stroll through Over-the-Rhine, home to America's largest collection of 19th century historic buildings. Hear the stories from what were home to over 130 saloons, bars, and beer gardens. Then, descend below the city streets of Cincinnati to a hidden crypt where some of Cincinnati's first residents were buried. Next, continue underground to explore tunnels vital to Cincinnati's brewery heritage, some of which are now open for the first time in nearly 100 years.
From there we will walk a block and go to the Music Hall, home to the Cincinnati Symphony and Pops Orchestras as well as the renowned May Festival and Cincinnati Opera.  Built in 1888 for the Industrial Exposition, the hall has exquisite features and is the centerpiece of Over-the-Rhine.
We will stop for lunch at the Taft Ale House and for dessert, famous Graeters Ice Cream. We will use the free Cincinnati Bell Connector trams to get to and from the tours.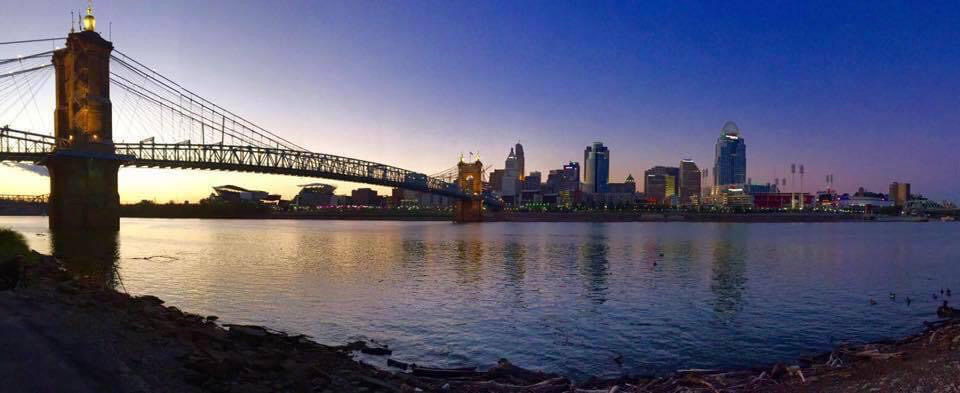 That evening you will be treated to a wonderful dinner and spectacular view of the city at the Metropolitan Club in the City of Covington KY across the Ohio River.   You will have the chance to mingle once again with your friends and experience Cincinnati from afar. Located on the nineteenth floor of the RiverCenter I Tower in downtown Covington, the Metropolitan Club is Greater Cincinnati and Northern Kentucky's most unique and distinctive business and social Club. Since opening in 1991, the Club remains committed to its mission, "To unite diverse leaders in our region who desire to make a difference in our community." The Metropolitan Club, literally and figuratively, has a 360-degree view of the community.
Our annual meeting on Saturday will be innovative with a new blended format.   Our meeting will broadcast on Zoom for those who can not attend. Members must sign up in advance to attend via the internet. The silent auction will once again be conducted online for a full week and the live auction will be broadcast from the gala so we can reach our full membership.
Registration fee includes three dinners and one lunch.
Host Hotel
The host hotel, the Hilton Cincinnati Netherland Plaza is the perfect setting for the  meeting and gala dinner.    A downtown Cincinnati icon since 1931, the Hilton Cincinnati Netherland Plaza's authentic French Art Deco character is today recognized as a National Historic Landmark. We're one block from Duke Energy Convention Center and three blocks from Paul Brown Stadium. The Great American Ball Park is just half a mile from us. Work out in the largest health and fitness center in downtown Cincinnati and enjoy live music weekends in the iconic Palm Court
The room rate at the Hilton Cincinnati Netherland Plaza is a very attractive $155 per night single or double rate. If you plan to attend the Getaway, do call asap (513) 421 9100 and mention FAUSA for the special rate. Because these are uncharted times we have a small room block and it can be expanded if we need more rooms.
What are you waiting for?  Register now for the FAUSA Annual Meeting and Getaway and Bring It Home!