September 28 - October 1, 2023
We're looking forward to seeing over 65 FAUSA members and guests at our 2023 Nashville Getaway! If you miss this one, we hope to see you at the 2024 Getaway in...to be announced at the Annual Meeting in Nashville!
Registration is now open for the 2023 FAUSA Getaway and Annual meeting in Nashville, TN, Sept. 28-Oct. 1 for a fun-filled, line-dancing, BBQ-eating time in the Music City to reconnect with old friends and make new ones! The deadline to register is Aug. 21.
The Getaway team has worked hard to keep the registration cost down! Nashville is an expensive city, but we are pleased with all that we're able to include in the registration price: three dinners, one breakfast and a docent-led tour of the Ryman Auditorium. At least one beer or wine is included in each dinner.
$385: individual FAUSA member
$740: FAUSA couple members
$415: non-member
$170: Saturday day rate (includes Annual Meeting breakfast and Saturday evening gala dinner)
$230: Friday and Saturday dinners
The tentative agenda is here:
Thurs, Sept. 28, 6:30-8:30 pm: opening reception at Jack's BBQ
Friday, Sept. 29:
am: docent-led tour of the famous Ryman Auditorium
pm: line dancing and dinner at the Wildhorse Saloon
Sat., Sept. 30:
am: breakfast for all and FAUSA Annual Meeting. Annual Meeting speaker: Sarah Beth Myers, AWAKE. An alternative activity will be available for guests and spouses during the Annual Meeting.
pm: Gala dinner, fundraiser and Nashville entertainment!
Sun., Oct. 1: goodbyes; no formal agenda
There will not be a virtual meeting or Saturday night virtual gala option this year.
The Getaway will be held at the Holiday Inn & Suites: Nashville Downtown and Broadway. Rooms available at a reduced rate for FAUSA members of $480/night. If you're interested in sharing a room, please contact Liz Janson, and she'll make a connection for you!
Getaway Silent & Live Auction
Bidding is now available for items in the Silent Auction on the Onecause Bidpal site.  Please sign up for Bidpal and start bidding now. Remember, you can BUY IT NOW.  Check the site often and bid for your favorite items.  You can also check out the LIVE AUCTION items.  If you are unable to attend the Getaway, and would like to bid on a LIVE AUCTION item, please contact Sue at philanthropy@fausa.org.
Annual Meeting and Getaway Entertainment
Tatiana 'Tajci' Cameron
(Tajci is pronounced TAI-Chi)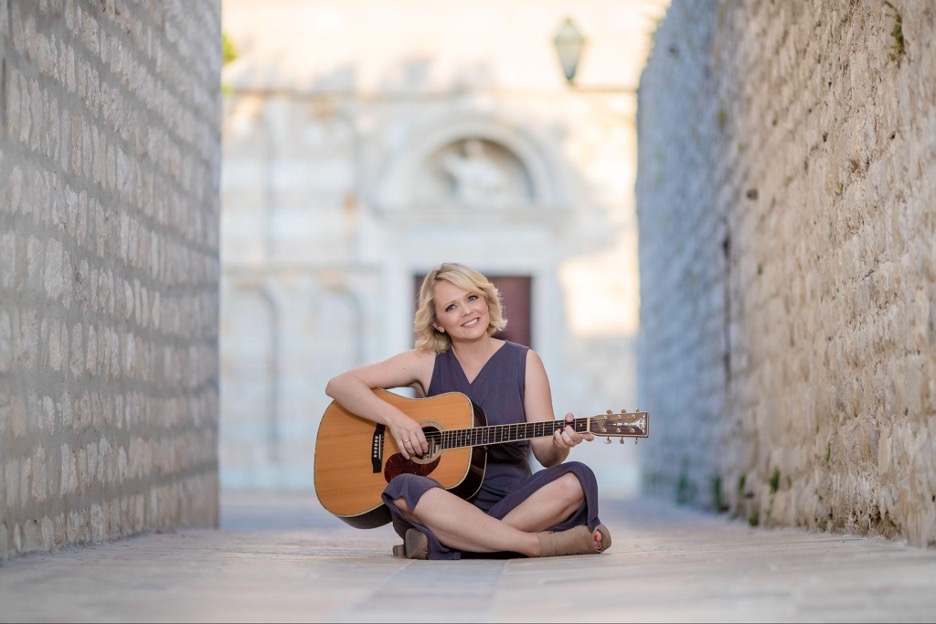 Tatiana 'Tajci' Cameron is an award-winning music artist, a world-class entertainer and songwriter, and a Eurovision Song Contest finalist. She co-wrote Window in the Wall recorded by Olivia Newton-John and her daughter Chloe in 2021. The song was released posthumously on the DUETS album along with hits like Jolene performed with Dolly Parton and duets with Cliff Richard, Michael McDonald, Paul Anka, John Travolta, and many others.
Born in Croatia, Tajci became a European sensation at age 19, achieving platinum record sales, sold-out arena performances, endorsements by major corporations including Levi's, and the production of her very own Tajci Doll.
A graduate of the American Musical and Dramatic Academy in New York City, Tajci has performed in theater and cabaret houses in New York City and Los Angeles; composed, produced, and toured extensively with original narrative shows; founded a children's theater in Cincinnati, OH; wrote and launched a full-length musical My Perfectly Beautiful Life and hosted and produced the TV show Waking Up in America.
Tajci's most recent album Where or When is a collection of great American songbook standards, masterfully arranged by Grammy Award-winning arranger and composer Jeff Steinberg and recorded by David Langley in Franklin, TN. She's been touring nationally and internationally for three decades and is currently in rehearsals for a concert with a symphony orchestra featuring songs that bring hope, love, and unity to all.
When she is not on tour or writing music, Tajci loves to coach creatives. She is ICF accredited and Chopra Center-certified life and wellness coach and meditation teacher. Tajci wrote and published five non-fiction books that inspire mindful living, she publishes weekly Letters to Friends, and volunteers as a Board Member of Better Decisions, an organization that provides mentorship to incarcerated and otherwise vulnerable women. She loves to garden, take walks with her Goldendoodle Luna Daisy, and prepare homemade dinners when her three college sons come to visit.
Stay tuned and SAVE THE DATE Y'ALL!