Santa Fe, New Mexico, Oct. 13-16, 2022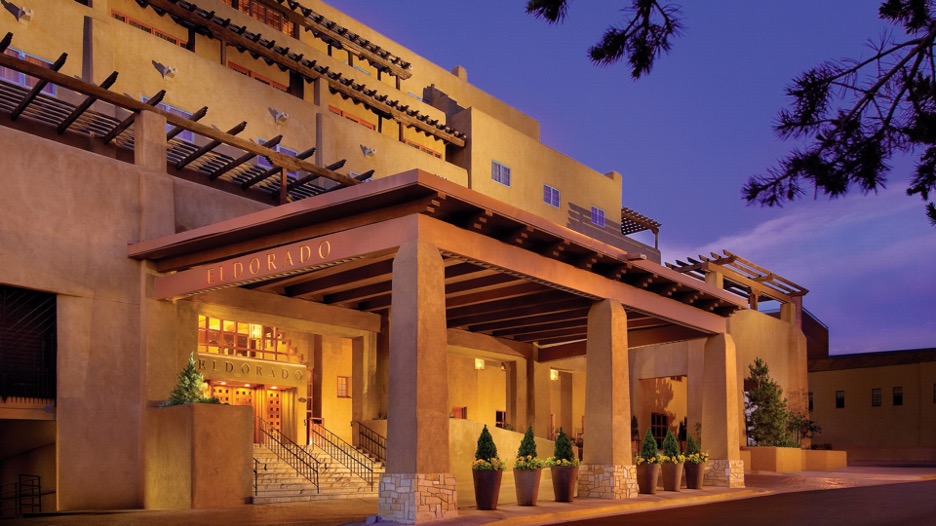 The events team and board are excited to announce that the 2022 FAUSA Getaway will be held in Santa Fe, New Mexico, Oct. 13-16, 2022. Join us as we gather and explore this unique American city, the oldest state capital city in the United States, founded in 1610! The adobe architecture throughout the city lends a feeling of being in a time and place far away from where most of us live. Santa Fe is a creative arts mecca of visual art and sculpture, jewelry, pottery, weaving and much else. We'll be staying at the Eldorado Hotel & Spa Santa Fe, a beautiful four diamond hotel only two blocks from The Plaza, walking distance to museums and the Canyon Road arts district.
The events team is planning some great tours of downtown Santa Fe!
Tentative Agenda
Thursday, Oct. 13
3pm: the FAUSA registration desk opens
6pm: opening reception (including dinner) at the Eldorado Hotel
Friday, Oct. 14 
9am: trolley tour historic Santa Fe center followed by a tour of the New Mexico History Museum
6pm: wine tasting (including catered dinner) at the Gruet Wine Tasting Room at the St. Francis Hotel
Saturday, Oct. 15 
9am: breakfast (speaker), Annual Meeting (in person and virtual); optional morning event for non-FAUSA members
6:30pm: gala dinner and Silent Auction (in personal and virtual)
Included in the registration fee are three dinners for Thursday, Friday and Saturday evenings, including the wine tasting Friday evening; the tours Friday morning; and a full breakfast Saturday morning for all attendees for the Annual Meeting.
Please note that breakfast is not included in your hotel rate, although it is available at the hotel. Here are  some suggestions of venues near the hotel for breakfast, a cup of coffee, lunch, dinner. Saturday breakfast at the Annual Meeting is included in the registration fee.
Please see our list of optional tours that you can enjoy during your free time.
Click the auction donation link to donate an item, special skill, hidden talent, or MORE! This is your time to share something fun with your FAUSA family and help FAUSA raise some FUNds.
Be sure to click the Friendly URL for the link to bidpal. This is the link you will use starting now through the live and silent auction to bid on items and/or make a donation.
If you need further instructions, follow these simple steps:
  Go to the Bidpal Site here:   You should be directed to the "FAUSA – Land of Enchantment" page.
  Click "Sign In" in the upper right-hand corner on the Silent Auction landing page.
  Sign in using one of the listed options; cellphone for US phones or email is preferable.
  If you DO already have an account (from past FAUSA or FAWCO events), simply fill in your email address and your password to go to the main screen. Click "MENU" in the top left corner and start your Auction adventures
  If you DO NOT have an account, follow the prompts to create one. NOTE: it is only necessary to enter your "contact info", with the fields marked with a " * ". If you have a US phone and would like to receive texts from us, also add your cell phone number.

It is your choice to enter a credit card number when you set up your account    OR
Add one when you need to pay, no pressure!
At this point you will be redirected to the landing page again. Click "MENU" in the top left corner and start your Auction adventure!

You can now make a donation or go to Quilt Tickets, Items & Experience to:

Purchase your quilt tickets
View new items as they appear for the silent and live auction on October 15, 2022.