Education Awards and Development Grants Programs
Members of FAUSA are enthusiastic supporters and recipients of The FAWCO Foundation's Development Grants (DGs) and Educational Awards (EAs) as well as FAWCO's Target Projects. FAUSA members are eligible to apply for DGs and EAs. Applications are available in the fall or contact VP Programs, The FAWCO Foundation. Recipients are announced at FAWCO's annual meeting in March of each year. FAUSA applications for DGs must be submitted through the FAUSA 3rd VP, Philanthropy preferably 30 days before the application deadline.
FAUSA supports The FAWCO Foundation with annual sponsorships of both a Development Grant and an Education Award.  FAUSA fully funds the following:
Helping People Around The World

Learn more about recent recipients of development grants and education awards
Pictures, videos and stories from grant recipients
(will open for members only)
The FAWCO Foundation Education Awards Program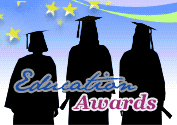 The Education Awards are sponsored by various individuals or organizations. Applications are sent to the FAWCO Education Administrator who removes any identifying information. The submissions are then sent to 2 committees that select the best recipient.
Who is Eligible?
The FAWCO Foundation Education Awards program is open to all FAWCO and FAUSA members and their children, regardless of nationality and regardless of whether or not the affiliated Club has made a contribution to The Foundation's programs. The children of the members, and the members themselves, of the Board of Directors of The FAWCO Foundation are not eligible for awards, in conformance with IRS rules and regulations governing 501(c)(3) not-for-profit corporations.
FAUSA funds The FAWCO Foundation's Education Award, FAUSA SKILLS ENHANCEMENT AWARD that allows FAWCO/FAUSA members to acquire new skills or enhance already existing ones ($4000).
And the 2023 Recipient Is …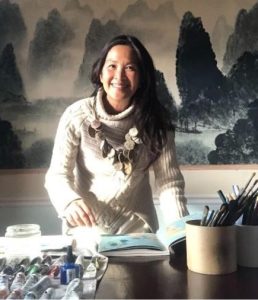 Doan-Trang (Suzy) Nguyen, a member of AWC Berlin. Suzy will complete her first children's book by the end of 2023 for publication for the 50th anniversary of the fall of Vietnam in 2025. She intends to write and illustrate the story of her childhood Vietnam by capturing images of exotic lands, unfamiliar cultures and her people. She will attend a retreat from Jennifer Orkin Lewis, whose works are seen in the New Yorker. Jennifer Orkin Lewis teaches techniques of gouache ad how to use one's surroundings as inspirational starting points, an important technique for recreating scenes from Suzy's childhood.
2022 Recipient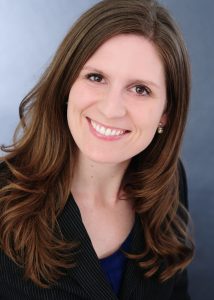 Brook Viertel, a member of  AWC Hamburg for the 2022 FAUSA Skills Enhancement Award, sponsored by FAUSA.  As a licensed psychotherapist, she has both the ethical responsibility and the personal passion to continually expand and strengthen her clinical skills. She has found in the past years that many expat women have been challenged to find a qualified therapist offering treatment in English. She is planning to complete a certified training course in trauma therapy through the "Zentrum für Psychotraumatologie-Hamburg" and hopes to complete this comprehensive certification program which includes all aspects of clinical work with traumatized patients by October 2024.
More information about current Development Grants and grant applications can be found HERE.
The FAWCO Foundation Development Grants
Development Grants are also sponsored by various individuals or organizations or clubs. The applications are sent to the FAWCO Development Grant administrator who removes any identifying information and vets the information about the grant's organization or NGO, if applicable. Every FAWCO Club is then sent one ballot to vote on the various grants. This year there were 21 grants awarded in the areas of Education, Environment, Health, Global Issues, and Human Rights.
Who Can Apply?
FAUSA members can recommend organizations that FAUSA, or at least two FAUSA members, have supported for at least one year for nomination for any of the Development Grants.  Such recommendations should be submitted to the FAUSA board in a timely manner to meet grant submission deadlines (usually the end of January).
And the FAUSA recipients this year were…
Refugee Assistance Alliance - South Florida
RAA helps forcibly displaced people from Afghanistan, Syria, Latin America or other nationalities. Through RAA, newcomers isolated by language and culture find connections, support and a sense of belonging in our land. RAA trains ordinary people to help refugees through language, education, employment, and community navigation. It provides a helping hand to refugees who arrive in Miami with nothing but the clothes they are wearing, raising money and supplies to help pay rent and equip homes. It helps especially women and some men without local work skills find jobs, learn English, gain qualifications. It ensures refugee children are enrolled in schools and access opportunities to flourish. It helps refugees get to know their new communities, and the facilities and services we take for granted. The DG funds will provide immediate assistance to four families, according to their individual needs.
Soft Interview Room and Beloved Bundles - throughout the United States
The DG funds will fund a soft interview room (with a plaque that would designate the FAWCO Foundation as the donor) along with 15 Beloved Bundles. Soft interview rooms are an integral component of trauma-informed care in sexual assault cases and provide comfortable, rather than stark, spaces in which law enforcement can interview sexual assault survivors. Beloved Bundles are provided to survivors who have a forensic exam or "rape kit" and have their belongings seized as evidence, leaving them with nothing to wear home. The bundles contain simple clothing, undergarments, travel-size hygiene products and stress-relieving items and allow survivors to leave the exam with dignity and the knowledge that someone cares. Trauma-informed care, such as soft interview rooms and Beloved Bundles, not only helps keep survivors from being re-traumatized, but also increases the likelihood that law enforcement will be able to obtain meaningful evidence leading to apprehension and prosecution of perpetrators.
More information about current Development Grants, grant application, and grant recipients can be found on the FAWCO Foundation website.
Previous Recipients
FAUSA Sponsored Skills Enhancement Education Award
Below is a list of previous recipients of the FAUSA-sponsored Skills Enhancement Educational Award:
2021 - Members Skills Enhancement Award $4000
Recipient: Andrea Stoddard
Club: AIWC Düsseldorf
2020 - Members Skills Enhancement Award $5000
Recipient: Makia Motton Matheis
Club:  AWC Hamburg
2018 - Members Skills Enhancement Award $4000
Recipient: Kristen Melia
Club:  AIWC Naples
2017  - The FAWCO Foundation 50th Anniversary Members' Award
Sponsored by: FAUSA, FAWCO and TFF Counselors
Recipient: Margaret Jenkins
Club: AAWE Paris 
2017  - Members Skills Enhancement Award $4000
Recipient: Susanne Ollman
Club:  AWC of Berlin
2016 - Members Skills Enhancement Award $4000
Recipient: Kelly Snow
Club:  Chilterns AWC
2015 - Members Skills Enhancement Award $4000
Recipient: Christina Ferrari
Club:  AILO Florence
2014 - Members Skills Enhancement Award $4000
Recipient: Elizabeth Sanders
Club:  AWA Rome
2013 - Members Skills Enhancement Award $3000
Recipient: Therese Hartwell
Club:  AWEP
2012 - Members Skills Enhancement Award $5000
Recipient: Carol McEowen
Club: AWC Bern
2010 - Members Skills Enhancement Award $3000
Recipient: Sheridan Becker
Club: AWC of Brussels
Previous recipients of FAUSA supported Development Grants
2023 FAUSA Effecting Change for Women and Children $4000
Refugee Assistance Alliance - Community sponsorship, South Florida, USA
Nominated by: FAUSA
2022 FAUSA Effecting Change for Women and Children $4000
Empowering Community Health Workers in a Haitian Shantytown
Nominated by: FAUSA
2021 FAUSA Effecting Change for Women and Children $4000
Potatoes and Guayule Cultivation: Re-knitting the Social Fiber in Rural South Africa: A Covid-19 Women-inspired Social Reconstruction Project
2020 Pam Dahlgren Educating Africa's Children $5000
Sponsored by: Pam Dahlgren Bequest
Water and Sanitation for New White House Academy
Nominated by: AWC Bern
2020 FAUSA Effecting Change for Women and Children at Risk $5000
Sponsored by: FAUSA
Karikal - The Right to a Better Life, India
Nominated by: AWG Languedoc-Roussillon
2020 Safe Haven $5000
Sponsored in part by family and friends of Louise Greeley-Copley
The Brige2Hope Academy, The Netherlands
Nominated by: AWC The Hague
2019 FAUSA Effecting Change for Women and Children at Risk $5500
Sponsored by: FAUSA
Training Potties for Refugees-Greece
Nominated by: FAUSA
2019 Pam Dahlgren Educating Africa's Children $5500
Sponsored by: Pam Dahlgren Bequest
Tools for Equal Opportunities: Tutoring Disadvantaged Girls in Niger-Niamey, Niger
Nominated by: AAWE Paris
2018 Pam Dahlgren Educating Africa's Children $4500
Sponsored by: Pam Dahlgren Bequest
#Reboot Computer Literacy - A Safe Spaces Project - Nairobi, Kenya
Nominated by: AWC Amsterdam
2018 FAUSA Effecting Change for Women and Children at Risk $4500
Sponsored by: FAUSA
The Pillow Project to Stop Child Trafficking - Murang'a County, Kenya
Nominated by: AWC The Hague
2018 Coughlan Family Foundation's Support in Sickness and Health $4500
Sponsored by: Coughlan Family Foundation
Project WIN - Chiang Mai, Thailand
Nominated by: AILO Florence
2017  Pam Dahlgren Educating Africa's Children $4500
Sponsored by: Pam Dahlgren Bequest
Kenya Children Help - The New White House Academy
Nominated by: AWC Bern
2016  Pam Dahlgren Educating Africa's Children $4500
Sponsored by: Pam Dahlgren Bequest
Hope Alive Foundation, Malawi
Nominated by: AWA Rome
2016 FAUSA Displaced Women and Children $4500
Sponsored by: FAUSA
Casa Ruth and The New Hope Cooperative Project, Italy] Nominated by: AIWC Naples
2016 Coughlan Family Foundation's Support in Sickness and Health $4500
Sponsored by: Coughlan Family Foundation
Mothers Averting Aids, Republic of South Africa
Nominated by: AILO Florence
2015 Pam Dahlgren Educating Africa's Children $4500
Sponsored by: Pam Dahlgren Bequest
Project Mwangi, Kenya
Nominated by: AWC The Hague
2014 The Coughlan Family Foundation Prevention of Infectious Disease $4500
Sponsored by: The Coughlan Family Foundation
Friedensdorf International, Cambodia
Nominated by: AIWC of Düsseldorf
2014 Pam Dahlgren Educating Africa's Children $4500
Sponsored by: Pam Dahlgren Bequest
Mama Norah Education Center
Nominated by: AWC of Stockholm
2014 FAUSA Water Runs Through It $4500
Sponsored by: FAUSA
The Kenya Project Clean Water Initiative
Nominated by: AWC of Stockholm
2013 Pam Dahlgren Educating Africa's Children $4500
Sponsored by: Pam Dahlgren Bequest
Mama Anakuja, Malinda, Kenya
Nominated by: AILO of Florence
2013  The Right to Food and Water $4500
Sponsored by: FAUSA and the Copley Family
Amis des Ecoles (Friends of School), Morocco
Nominated by: AIWC Casablanca
2012 Marion Olson 100th Birthday Prevention of HIV/AIDS, Malaria and Tuberculosis $4500
Sponsored by: The Coughlan Family Foundation
Women for Girls-Comprehensive and Integrated Causerie Project, West Africa, Senegal
Nominated by: AWIC of Genoa
2012 Pam Dahlgren Educating Africa's Children $4500
Sponsored by: Pam Dahlgren Bequest
Thanda Children's Library, South Africa
Nominated by: AW of Surrey
2012 The Right to Food and Water $4500
Sponsored in part by FAUSA
Feeding Education, Kenya
Nominated by: AIWC of Genoa
2011 The Coughlan Foundation Prevention and Treatment of HIV/AIDS, Malaria and Tuberculosis, HIV/Aids $4500
Sponsored by: The Coughlan Family
Foundation Awareness Katosi, Uganda
Nominated by: AWC The Hague
2010 The FAUSA Hope Through Education $4500
Sponsored in part by: FAUSA ($3,000) and AWC Zurich ($1,500)
School Aid, South Africa
Nominated by: Chilterns AWC