Education Awards and Development Grants Programs
Members of FAUSA are enthusiastic supporters and recipients of The FAWCO Foundation's Development Grants (DGs) and Educational Awards (EAs) as well as FAWCO's Target Projects. FAUSA members are eligible to apply for DGs and EAs. Applications are available in the fall or contact VP Programs, The FAWCO Foundation. Recipients are announced at FAWCO's annual meeting in March of each year. FAUSA applications for DGs must be submitted through the FAUSA philanthropy director preferably 30 days before the application deadline.
FAUSA supports The FAWCO Foundation with annual sponsorships of both a Development Grant and an Education Award.  FAUSA fully funds the following:
Giving Back To Its Members!

Learn more about recent recipients
Pictures, videos and stories from grant recipients
(will open for members only)
The FAWCO Foundation Education Awards Program
Helping People Around The World - real stories from grant recipients (will open for members only).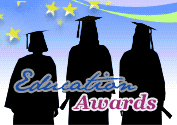 The Education Awards are sponsored by various individuals or organizations. Applications are sent to the Education Administrator who removes any identifying information. The submissions are then sent to 2 committees that select the best recipient.
Who is Eligible?
The FAWCO Foundation Education Awards program is open to all FAWCO and FAUSA members and their children, regardless of nationality and regardless of whether or not the affiliated Club has made a contribution to The Foundation's programs. The children of the members, and the members themselves, of the Board of Directors of The FAWCO Foundation are not eligible for awards, in conformance with IRS rules and regulations governing 501(c)(3) not-for-profit corporations.
FAUSA funds The FAWCO Foundation's Education Award, FAUSA SKILLS ENHANCEMENT AWARD that allows FAWCO/FAUSA members to acquire new skills or enhance already existing ones ($4000).
And the 2022 Recipient Is …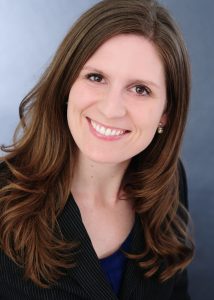 Brook Viertel, a member of  AWC Hamburg for the 2022 FAUSA Skills Enhancement Award, sponsored by FAUSA.  As a licensed psychotherapist, she has both the ethical responsibility and the personal passion to continually expand and strengthen her clinical skills. She has found in the past years that many expat women have been challenged to find a qualified therapist offering treatment in English. She is planning to complete a certified training course in trauma therapy through the "Zentrum für Psychotraumatologie-Hamburg" and hopes to complete this comprehensive certification program which includes all aspects of clinical work with traumatized patients by October 2024.
More information about current Development Grants and grant applications can be found HERE.
The FAWCO Foundation Development Grants
Development Grants are also sponsored by various individuals or organizations or clubs. The applications are sent to the Development Grant administrator who removes any identifying information and vets the information about the grant's organization or NGO, if applicable. Every FAWCO Club is then sent one ballot to vote on the various grants. This year there were 21 grants awarded in the areas of Education, Environment, Health, Global Issues, and Human Rights. Forty-one of our 56 clubs responded by returning their ballot.
Who Can Apply?
FAUSA members can recommend organizations that FAUSA, or at least two FAUSA members, have supported for at least one year for nomination for any of the Development Grants.  Such recommendations should be submitted to the FAUSA board in a timely manner to meet grant submission deadlines (usually the end of January).
And the FAUSA recipients this year were…
Empowering Community Health Workers in a Haitian Shantytown, nominated by FAUSA member, Liz Hemminger for the FAUSA Effecting Change for Women and Children at Risk Development Grant, sponsored by FAUSA.
The Lamp's Community Health Workers operate a "feet on the ground" support system in Cité Soleil, a shantytown of 35,000 controlled by gangs, with no electricity, sanitation or plumbing. The Lamp's health center, established in 2006, is the only healthcare available to these people. For the past 6 years, locally trained workers with the ability to move about the community unhindered, have been visiting each household. The grant funds will supply them with essentials for these visits that provide malnutrition screenings, (that is supported by our nutrition program), pre- and post-natal care, competent first aid and ongoing health education. They also aid in safe passage to the health center for care by the professional staff. They are the trusted link between the community and the clinic. The grant funds will provide the equipment to aid these workers in these tasks and the supplies needed to support this care for one year. Additionally, it will furnish available space for counseling.
MaaSAE Girls Secondary School, located in Monduli, Tanzania and nominated by FAUSA member, Juliet Cutler for the 2022 Educating Women and Girls Worldwide, sponsored in part by Renuka Matthews.
Education is one of the most effective interventions for poverty alleviation, particularly for girls. However, most Maasai girls never get the chance to attend school. Fewer than 20% of the Maasai girls enroll in school. Only one in five finish primary school, and only one in 15 proceed to secondary school.  Dropouts are caused by early pregnancies, forced marriages, female genital mutilation, and other economic and cultural factors. Maasai leaders established the MaaSAE Girls Secondary School in 1995 to provide a safe and supportive educational environment for these at-risk girls. The school focuses on education as a tool of empowerment that allows the young Maasai women to escape the bonds of poverty and gender-based violence. The grant funds will finance three scholarships for Maasai girls who would not otherwise have access to education and would also provide reproductive and menstrual health education to 380 students at the MaaSAE Girls Secondary School in Tanzania.
More information about current Development Grants and grant applications can be found HERE.
Previous Recipients
FAUSA Sponsored Skills Enhancement Education Award
Below is a list of previous recipients of the FAUSA-sponsored Skills Enhancement Educational Award:
2021 - Members Skills Enhancement Award $4000 Sponsored by: FAUSA
Recipient: Andrea Stoddard
Club: AIWC Düsseldorf
2020 - Members Skills Enhancement Award $5000
Sponsored by: FAUSA
Recipient: Makia Motton Matheis
Club:  AWC Hamburg
2018 - Members Skills Enhancement Award $4000
Sponsored by: FAUSA
Recipient: Kristen Melia
Club:  AIWC Naples
2017  - The FAWCO Foundation 50th Anniversary
Members' Award
Sponsored by: FAUSA, FAWCO and TFF Counselors
Recipient: Margaret Jenkins
Club: AAWE Paris 
2017  - Members Skills Enhancement Award $4000
Sponsored by: FAUSA
Recipient: Susanne Ollman
Club:  AWC of Berlin
2016 - Members Skills Enhancement Award $4000
Sponsored by: FAUSA
Recipient: Kelly Snow
Club:  Chilterns AWC
2015 - Members Skills Enhancement Award $4000
Sponsored by: FAUSA
Recipient: Christina Ferrari
Club:  AILO Florence
2014 - Members Skills Enhancement Award $4000
Sponsored by: FAUSA
Recipient: Elizabeth Sanders
Club:  AWA Rome
2013 - Members Skills Enhancement Award $3000
Sponsored by: FAUSA
Recipient: Therese Hartwell
Club:  AWEP
2012 - Members Skills Enhancement Award $5000
Sponsored by: FAUSA
Recipient: Carol McEowen
Club: AWC Bern
2010 - Members Skills Enhancement Award $3000
Sponsored by: FAUSA
Recipient: Sheridan Becker
Club: AWC of Brussels
Previous FAUSA recipients of DGs and EAs:
Development Grants
FAUSA members nominated the following recipients of these Development Grants:
'Breaking the Cycle' from Veronica's Voice, was the recipient of The FAWCO Foundation Annual Grant (2020)
Training Potties for Refugee Families (nominated by Therese Hartwell) 2019
Feed the Starving Rohingya (nominated by Kathy Coughlan) 2018
Education Awards
1997 Alumnae Award $2000:  Marilyn Richey
2000 FAUSA Alumnae Award $2000: Kelly Coker
2002 FAWCO Alumnae USA Award $2000: Ashley Coker
2003 FAWCO Alumnae USA Award $2000: Diana Wallace
2004 FAWCO Alumnae USA Award $2000: Elizabeth Hemminger
2005 FAUSA Alumnae Award $2500: Thea Fortune
2006 FAWCO Alumnae USA Award $3000: Carol Chiodo
2015 Viola Wheeler Arts Award $4000: Gabi Fagen