The FAWCO Target Program began in partnership with The FAWCO Foundation in 2009, with the goal of focusing on a critical global issue. The Target Program runs in three-year cycles: one year for awareness and education and two years of fundraising for the selected project. FAUSA has been an enthusiastic and generous supporter of the Target Projects both financially and with members nominating the projects. More information about past FAWCO Target Programs and Projects can be found here.
2020-2021 Target Project

The 2019-2022 Target Program is Health Matters!, and the related 2020-2022 Target Project is S.A.F.E. (Safe Alternatives for FGM Elimination), Hope for Girls & Women. FAUSA has earned the Topaz medallion with its initial donation of $4000 toward the two-year goal.
This project supports women and girls in the Mara region of Tanzania.
Safe haven for 500 at-risk girls coupled with family counseling services to ensure their safe return home, free from the threat of female genital mutilation (FGM).
Provide healthcare and psychosocial counseling to 200 women and 300 girl survivors of FGM.
Community sensitization through outreach programs and introduction of Alternative Rites of Passage as an alternative to FGM, with a potential reach of 25,000 individuals.
Income-generating opportunities for 50 women and 50 girls and access to the National Health Insurance Fund plan.
The history of HGWT is a history of its founder, Rhobi Samwelly. At age 11, Rhobi lost a close friend to FGM. When Rhobi's parents began to organize her cutting ceremony at age 13, she strongly resisted. She abandoned a plan to run away when she realized she had nowhere to go. With no options, she underwent the ceremony during which she lost so much blood that her mother thought she was dying. These memories inspired Rhobi's commitment to save other girls from a similar fate. Her passion propelled her to become an anti-FGM activist and to establish HGWT.
My dream is to save girls from being cut, and I will never stop until FGM is history in my community. - Rhobi Samwelly 
Past Projects
The first Target Project, selected in November 2010, and nominated by FAUSA member Yolanda Henry. "Tabitha-Cambodia, Wells for Clean Water", raised $162,590 for improving access to safe drinking water and through participation of FAWACO clubs, over 1500 families now have clean water.
The 2017-2019 Target Project "Hope Beyond Displacement' was nominated by FAUSA member Therese Hartwell. The project, an initiative of Collateral Repair Project, focuses on education for women and girls living as refugees in Jordan. This Project exceeded the fundraising goal with $198,000 raised over the two year period.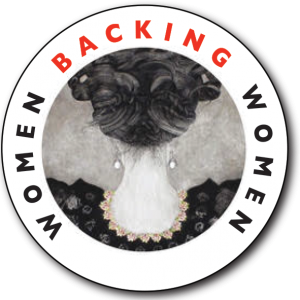 Support the Target Project by shopping in The FAWCO Foundation's  Women Backing Women Boutique.
Alexandra Vo
Target Program Chair
FAUSA
Target5-environment@fawco.org

Tharien van Eck
Target Project Selection Chair
AWC Antwerp
target-application@fawco.org
Target Program Environment 2022-2025: Our Natural Environment: Empowering Women and Girls to Ensure a Sustainable Future
With the successful completion of our past Target Program in March 2022 entitled "Health Matters!" we now begin a year of study and education on the Environment and how we can make a difference!  This Target Program aims to bring an awareness to Environmental Issues that affect us all. Check out the timeline below to learn more. We also will regularly publish articles in our Blog starting from Monday, March 7, 2022.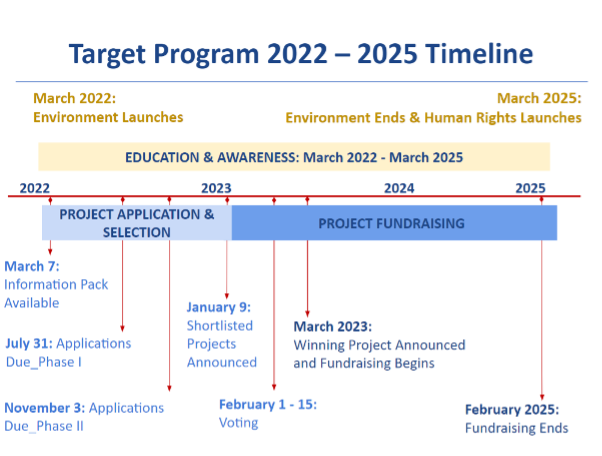 More information on this Target Project and be found on the FAWCO website here.