Check out current Philanthropy News HERE.
FAUSA Philanthropy seeks to support projects that benefit women and children, including programs of the FAWCO Foundation and an annual Banner Project concentrating support in the Americas (North and South America and surrounding islands). The seeds of the FAUSA Philanthropic program were planted in 1997 with donations of backpacks filled with books and school supplies for children in Bogota, Columbia. FAUSA philanthropy has evolved through the years to become a dedicated and reliable support for FAWCO and The FAWCO Foundation. FAUSA's growing relationship with the Foundation has given our members and their children greater opportunity to apply for the Foundation's Education Awards and Development Grants. In 2018, FAUSA was granted tax-exempt 501(c)(3) status to better enable our members and other supporters to donate to our causes.
Annual FAUSA Banner Project
FAUSA selects its own annual grant recipient from projects nominated by and voted on by members. The selected organization receives a check shortly after the Getaway and Annual Meeting and serves as the FAUSA Banner Project for the rest of the year. The first FAUSA Annual Philanthropic Grant (FAPG) was awarded in 2013 to The Houston Rescue and Restore Coalition's Girls Prevention Program Project, Houston, TX. Subsequent recipients are San Francisco Safehouse, San Francisco, CA; Ecole Paradies des Indiens, Haiti; and 4Girls Foundation, Long Beach, CA., and Portlight Inclusive Disaster Strategies, Charleston SC.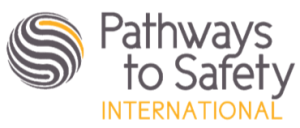 The 2019 recipient of the FAUSA annual philanthropy grant is Direct Service to Victims of Sexual Assault Abroad, a project of Pathways to Safety International. This grant will help to provide additional funding (where government resources have been decreased) for direct sexual assault services to Americans living and traveling overseas.
FAUSA's Support of FAWCO Foundation Programs
FAUSA has historically supported The FAWCO Foundation with yearly sponsorships of both a Development Grant and an Education Award. Currently, FAUSA fully funds:
The FAUSA Effecting Change for Women and Children at Risk Development Grant under the category of Human Rights.
The FAUSA Skills Enhancement Award allowing a FAWCO or FAUSA member to acquire​ ​new​ ​skills​ ​or​ ​enhance​ ​already​ ​existing​ skills.
In addition, FAUSA supports the FAWCO Target Project, which is a two-year fundraising effort administered by The FAWCO Foundation. The current Target Project, Hope Beyond Displacement, an initiative of Collateral Repair Project, was submitted by the 2017-2019 FAUSA President, Therese Hartwell.
In addition to the FAUSA Banner Project, the FAWCO Target Project and the FAUSA-funded FAWCO Foundation Development Grant and Education Award, FAUSA philanthropy has supported:
The Americans Overseas Domestic Violence Crisis Center (AODVC)
The Eleanor Roosevelt Girl's Leadership Program
The Aleethia Foundation Secret Santa Program at Walter Reed Hospital in Bethesda, MD
The FAWCO Millennium Goal Treated Malaria Net Project
Science equipment for a new school in Ribralta, Bolivia
The FAWCO Emergency Relief Fund
Estancia Fraternidad in Oaxaca, Mexico
El Maestro En Casa, a literacy program broadcast by Radio San Miguel in the Amazon region of northern Bolivia.
Where Do The Funds Come From?
Fundraising occurs throughout the year via the FAUSA website, with the bulk of FAUSA's charitable funds being raised at the Gala Evening at the FAUSA Getaway and Annual Meeting, through silent and live auctions and a quilt raffle. Members (and others) who cannot attend the Getaway and Annual Meeting can purchase tickets for the quilt raffle and submit bids for Live Auction items online.
FAUSA is in the process of developing a sponsorship program to facilitate corporate giving opportunities. In addition, three FAUSA members have committed to donate 5% of their profits from transactions with FAWCO/FAUSA members and their friends and family, to the FAWCO Target Project. Thanks to these vendors/FAUSA members:
You can also donate to the FAUSA Philanthropy Program, through PayPal or credit card payment, at the top of this page. For more information regarding FAUSA Philanthropy, contact Director of Philanthropy, Marilee Watts.
Making A Difference
A Note from the Director of Philanthropy
I am honored to follow in the footsteps of my predecessors and others who have been instrumental in leading FAUSA's philanthropy efforts. FAUSA has already provided well over $50,000 in funding for very worthy and much needed causes. Since FAUSA is a 'virtual club,' your fundraising ideas for our individual Metro Groups and for the Annual Getaway/Annual Meeting are key to our success. We are all philanthropic in one way or another and, by becoming members of FAUSA, we are showing the world we CARE and are willing to SHARE. Together we will do great things!