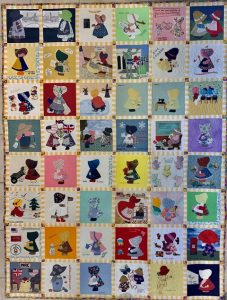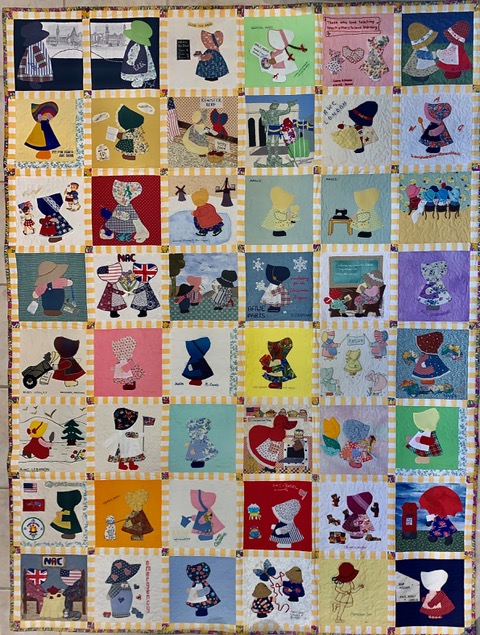 Fundraising occurs throughout the year with the bulk of FAUSA's charitable funds being raised at FAUSA's Annual Meeting and Getaway. The silent and live auctions and popular quilt drawing have been very successful during in-person events. In 2020 a new virtual meeting and auction event, 'FAUSA's Got Talent...and More!' exceeded our expectations with over $18,000 raised from members and virtual attendees. This virtual platform allowed us to reach more members who could participate from the comfort of their homes, without the expense and stress of travel. And in 2021, a new and improved hybrid event occurred during our Annual Meeting/ Getaway in Cincinnati, OHIO with over 35 FAUSA members able to meet in person along with other members who participated from their homes. Over $19,000 dollars was raised during this event!
Individual Donations
Make an individual donation HERE.
Hold a Fundraiser
Hold an individual or group fundraiser.  If you need help in planning an event, contact the Director of Philanthropy at Philanthropy@fausa.org.
iGive
Your online shopping benefits FAUSA's philanthropy through iGive.com
You can shop online and, at the same time and AT NO ADDITIONAL cost, make a donation to FAUSA's philanthropic fund.  FAUSA has registered as a "cause" through iGive, which currently has over 2200 top retailers and services in its online "mall."  FAUSA invites its members to register with iGive and indicate "FAUSA" as their cause.  It's easy, and it's free.
Go to: http://www.iGive.com/FAUSA.
Fill out the simple registration form and submit (remember to write down your password!)
Once you have registered, enter the iGive.com website, log on and search the site for your favorite retailer or service.  From there, click on the retailer's link.  After that, all you need to do is "shop 'til you drop".  A percentage of the purchase (before shipping and taxes) will be donated to FAUSA.
Please note: If you enter the website using the basic iGive.com website address (and not from the link above), you will have to enter "FAUSA" as your cause.
Amazon Smile
Support FAUSA by signing up for Amazon Smile, through which a percentage of your purchases on Amazon will be donated to FAUSA.  Register for Amazon Smile at smile.amazon.com.
On your first visit to AmazonSmile, you will be asked to select a charitable organization to receive donations from eligible purchases before you begin shopping. Amazon will remember your selection, and then every eligible purchase you make at smile.amazon.com will result in a donation.
If you've already selected another charity and want to switch to FAWCO Alumnae USA, use the link in the upper left of your screen that says "Supporting", hover over it, and select "Change".
We encourage you to share your unique charity link and ask your supporters to bookmark it so all their eligible shopping will benefit your organization.
San Juan Mountain Roasters Coffee
Do you love coffee? Or maybe, you need a gift for a coffee-loving friend? Try our newest way to help FAUSA add to our philanthropic funds.  Just go to the site for San Juan Mountain Roasters and find our special package of FAUSA coffee.  For every bag purchased through the site ($15 for a 15 oz bag), FAUSA will receive $6.  No minimum order required, but shipping outside of the US may incur a larger shipping expense. This is a new venture for FAUSA, started by our past Philanthropy Director, Marilee Watts!  Try it and share with your friends!
A Note from the Director of Philanthropy
I am honored to follow in the footsteps of my predecessors and others who have been instrumental in leading FAUSA's philanthropy efforts. FAUSA has already provided well over $40,000 in funding for very worthy and much needed causes. Since FAUSA is a 'virtual club,' your fundraising ideas for our individual Metro Groups and for the annual Getaway/Annual Meeting are key to our success. We are all philanthropic in one way or another and, by becoming members of FAUSA, we are showing the world we CARE and are willing to SHARE. Together we do great things!
Susan Frick, Director of Philanthropy 2021-2023