FAUSA Boston/New England invites you to a very special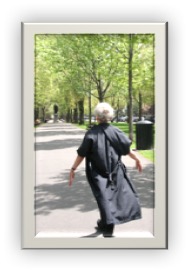 Luncheon with a Legend
Meet Kathy Webster
A forward-thinking woman
Thursday, November 16, 2017
12 noon- 2PM
The Algonquin Club
217 Commonwealth Avenue, Boston
It's easy to take for granted some of the very core benefits granted nowadays to overseas Americans—things like voter registration and easy access to absentee ballots; being counted in the US census; citizenship rights for children—and grandchildren-- born to a US citizen and a national; or being able to work in US embassies and consulates. Whether you belonged to a FAWCO club or were simply an expat living overseas, your life was touched by the work that Kathy Webster and others like her did on behalf of overseas Americans.
A graduate of Wellesley College in Massachusetts, Kathy lived in Europe for 55 years and worked passionately to improve the lives of overseas Americans.
When, as chair of FAWCO's Voting from Overseas Committee, she retired in 2005 from "active duty" with FAWCO, she was presented with letters of recognition and congratulations from New York Senators Hillary Rodham Clinton and Charles Schumer, as well as the Office of the Secretary of Defense Donald Rumsfeld (signed by Deputy Secretary of Defense Paul Wolfowitz); an American flag flown over the Pentagon in her honor; and mementos from the Department of Defense and the FVAP (Federal Voting Assistance Program).
Please join us for lunch and hear Kathy put a face to FAWCO history through her own anecdotes and stories spanning more than half a century as an overseas American.
And if you are interested in a detailed chronology of the history of FAWCO from 1931 to the present, check out The Red Book, edited by our own Nancy Thornley and Georgia Regnault. You can download it from the FAWCO website: https://www.fawco.org/about/publications/the-red-book
Please join us for this once-in-a-lifetime opportunity to hear the stories behind the history!
Cost:
We will divide the cost of lunch/gratuities equally amongst the participants. Those having wine will pay individually for this in addition to the cost of lunch. Many thanks to Barbara Santoro for arranging use of the Algonquin Club through her private membership.
Register by Nov. 10th:
Please email Charlotte DeWitt at charlotte@internationaleventsltd.com or call 617.513.5696 by Friday, Nov. 10th.
Venue:
The Algonquin Club of Boston - 217 Commonwealth Avenue (between Exeter and Fairfield in the Back Bay)
Boston, Massachusetts 02116 | 617.266.2400
Nearest "T": Copley Square/green line
Nearest commuter rail: Back Bay Station, near Neiman Marcus
http://www.algonquinclub.com/hours-parking--directions.html
Photo of a forward-thinking woman courtesy of Beth Sanders.