Everything You Never Knew You Needed To Know About Repatriation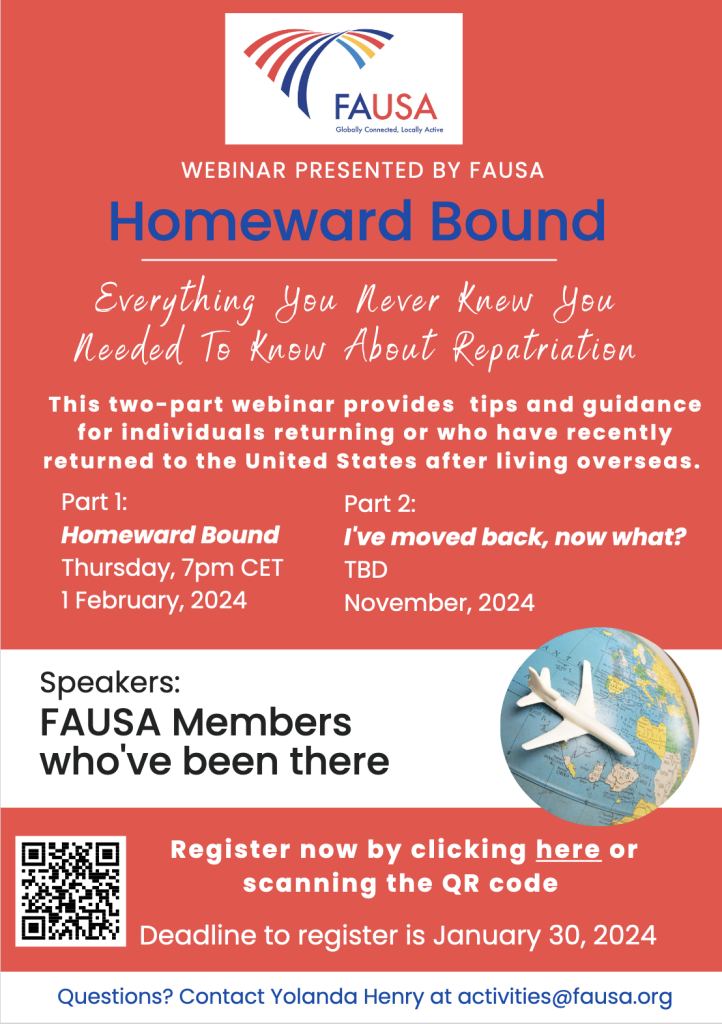 This two-part webinar provides tips and guidance for individuals returning or who have recently returned to the United States or Canada after living overseas.
Part 1:
Homeward Bound
Thursday, 7pm CET
1 February, 2024
Part 2:
I've moved back, now what?
TBD
November, 2024
Speakers:
FAUSA Members who've been there
Register now by clicking here or scanning the QR code on the image/flyer.
Deadline to register is January 30, 2024
Question?
Contact Yolanda Henry at activities@fausa.org